Craniofacial Growth and Form
Pattern formation and shape analysis in head and neck malformations.
​Craniofacial Growth and Form investigates head and neck morphogenesis using engineering and image analysis tools. Our aim is to improve the diagnosis and treatment of craniofacial malformations.
SUPPORT US




Laboratoire "Forme et croissance du crâne" - Hôpital Necker - Enfants Malades - Fondation Université de Paris (fondation-uparis.org)
AI-based syndrome recognition on 2D face photographs
We use the huge clinical photography database of Necker - Enfants Malades Hospital to build AI-based solutions to better diagnose craniofacial malformations. This project is led by PhD student maxillofacial surgeon Quentin Hennocq,
co-supervised by Dr Khonsari and Imagine Institute head data manager Nicolas Garcelon, in close collaboration with the AIDY initiative (Department of Medical Genetics). Quentin is funded by the CRI (Centre de Recherches Interdisciplinaire).
Analysis of
single-suture craniosynostosis
Understanding growth in single-suture craniosynostoses is key in designing evidence-based and customized treatment plans. Both morphological and biomechanical growth models of trigonocephaly and anterior plagiocephaly are developped as well as decision-making tools for surgeons through automated surgery planning algorithms. This project is led by PhD student engineer Maya Geoffroy, supervised by
Pr. Khonsari.
Morphogenesis of the external ear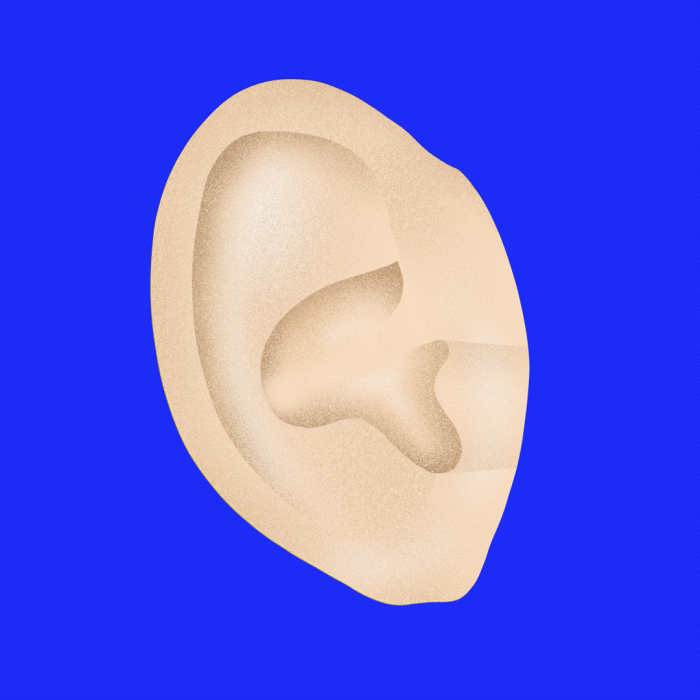 Pattern formation in the external ear cartilage is one the enigmas of developmental biology. In order to solve this scientific riddle, Master student maxillofacial surgeon Marine Cheval uses high-resolution synchrotron microtomography images of mouse ears at different pre-natal ages in order to build a 3D-printable growth model. She combines mouse data with human data processed in the Chedotal lab. (Institut de la Vision) using innovating embryo transparentization techniques. Marine is funded by a joint grant from Université de Paris & King's College London. She works in close collaboration with Pr. Abigail Tucker at King's.
Cranio-cervical junction in FGFR mutations
Patients with syndromic craniosynostoses due to FGFR mutations can present with severe anomalies of the cranio-cervical junction. The growth of this region is poorly known, and its biomechanics in children is a mystery. Post-doctal research comparative anatomist Maxime Taverne focuses on this anatomical area and build a growth model of the junction between the spine and the skull, in order to better understand what goes wrong in FGFR mutations. Maxime is funded by the Mairie de Paris (dispositif Emergence(s))
The lab has a unique 3D printing facility connected to the extraordinary clinical imaging database of Assistance Publique - Hôpitaux de Paris. Our platform is composed of two Form 3 (Formlabs) printers and one J750 Digital Anatomy (Stratasys). Our current project are the development of a cleft lip surgery model and of a series of educational models for the most common craniofacial surgery procedures. We work in close collaboration with the Parisian tech start-up BONE 3D. Our 3D printing facility has been funded by the Fondation des 'Gueules Cassées'.
AI-based segmentation of skull bones on MRI
Children with single suture craniosynostoses do not have CT-scans anymore before surgery. They benefit from an MRI with a specific sequence (Black Bone) dedicated to mineralized tissues. In order to obtain 3D reconstructions for her growth models, PhD student Maya Geoffroy is currently developing AI-based segmentation methods to tackle this technical issue.
High-resolution human craniofacial phenotyping
We used surface 3D scanning to capture high-resolution images of patients with craniofacial anomalies, in order to better characterize little known syndromes and assess treatment results. Current projects include image acquisition in the fetal pathology unit, craniofacial phenotyping in STAT3 mutations and result assessment after medical treatment in PIK3CA-related overgrowth syndromes. We work with an EVA (Artec) surface scanner funded by the Association pour la Recherche en Neurochirurgie Pédiatrique (ARNP).
High-resolution craniofacial phenotyping of animal models
Using mouse and zebrafish models to design new drugs for craniofacial conditions opens groundbreaking perspective. In order to assess the efficiency of candidate molecules, morphological studies complement functional tests: we are developing dedicated methods to assess specific questions in craniofacial phenotyping using geometric morphometrics and drifting towards landmark-free approaches.
Structure of
the brain
Studying the structure of the brain in syndromic craniofacial malformations, using classical morphometry and specific tools for the analysis of MRI data, will allow a better understanding of the origin of the anomalies and will bring a clarification of the relationship between gyration and external mechanical constraints. This project is led by PhD student engineer Ombline Delassus, cosupervised by Pr. Khonsari.
Bases moléculaires et physiopathologiques des ostéochondrodysplasie

s
Faculté
de Médecine
UCL
Mechanical
Enginering
École
Nationale
Supérieure
Arts et Métiers
Museum
National
d'Histoire
Naturelle
Université
Nationale
de
Singapour
Institut
de la
Vision
King's College
London
(Craniofacial
Development)
Université
d'Uppsala
Hôpital
Erasme
Rotterdam
ESFR
The
European
Synchrotron
Université
de
Bordeaux
Bloc
Opératoire
Augmenté
Great
Ormond
Street
Hospital
European
Reference
Networks
ERN CRANIO
Union des
Blessés de
la Face et
de la Tête
Mairie
de Paris
Université
Paris Cité
King's College
London
(Craniofacial
Development)
Université
Nationale
de
Singapour
Filière
Santé
Maladie Rares
TeteCou
Fondation
Université
de Paris
Fondation
"Sauver
la Vie"
Learning
Planet
Institute
Institut
national de
la santé et
de la recherche
médicale